When I started writing this, I asked myself, do I write a piece filled with marketing jargons? Or do I write about what's real, about the opportunities and struggles of being in a new-age agency? Let's take a full left and look at where we are as an agency and look at what we've done so far.
We made Cocoa-ine.
In the world of Netflix, Iflix and whatever 'flix' there is, we had the opportunity to create a story around a product called Milo Kosong. A new product that comes in convenient stick packs. Our story revolves around a secret organization that produces the purest form of Milo. Inspired by episodic entertainment where people can actually binge watch one or two seasons in one sitting, we went all out. Our story had secret agents, spies, rifles, experiment lab, it even had a car chase. Yes, a car chase.

The 'teaser' trailer actually revealed that it's all about the new MILO stick pack. Our goal was to make people want to watch despite it being a content piece from a brand. And we succeeded right from the first episode. They didn't want to skip.
Finding SANDRA had 4 episodes in total. It really was 'cocoa-ine'. People were hooked, they couldn't get enough. Each episode was enthusiastically anticipated.
It didn't matter that a Myvi was involved or the fact that it was chasing a Porsche Cayanne with the plate number M170. (technically the '7' is not an 'L' but you get the idea). It didn't matter if people prefer the extra talent rather than the main talent. It didn't matter that we almost got away with saying 'shit' in one of the episodes.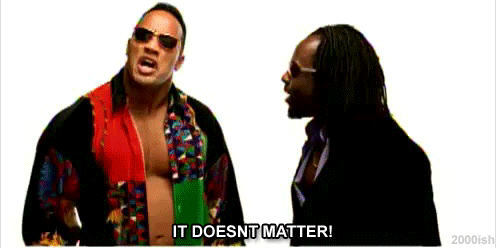 But THIS matters.
The most beautiful thing about streaming on Netflix is that it has NO ADS. To compete with that, we had to make our content entertaining and extremely watchable. Look at that last comment. If you do something good enough, they will pick the product up automatically.
Get your 'cocoa-ine' fix here and watch all the episodes.
We formed the People's Tower.
We took on the task of helping Digi spread the word about their new and improved 4G network with a giant digital Christmas tree/network tower made out of real people. This was our flirt with technology.

Seeing how the public reacted to 'The People's Tower' was satisfying. The smiles on their faces and amusement at seeing themselves on the big screen almost instantly after being shot at the small green screen corner.
We showed Millennials how to own their day
Creating as many relatable scenarios as we can while reinforcing the breakfast messaging at the end for Milo.
We produced an Old Spice-ish ad at a much lower budget.

Yup, and we made it work.
We created a vertical Valentine's Day story.
With Mobile FIRST thinking, we created the first production entirely for a vertical format. This is a demonstration of how agile our team is, proving that we can move with the times very quickly while utilizing Instagram Stories as a platform.
We identified the right Key Opinion Leaders (KOLs).
Inspired by Zach King's vines, we approached the new-age funny man in Luqman Podoski (and his sidekick friend) to promote KFC's breakfast meals.
We put the Magic in Mamak.

No, not Magic Mike. Magic Mamak lah.
At the time of the campaign, we knew that it was raining season and people tend to go on holidays based on our social listening tool. Our idea for the product is to introduce a magic 'mamak' character that appears everywhere in an instant when someone is longing for MILO Kosong, the product that comes in convenient sachets/stick packs. The term 'mamak' is ingrained in our local culture. Stalls that serve Malaysian Indian food also serve local drinks in a specific way with MILO Kosong being one of them. The 2 selected topics resonates well with our TA. Instant drink from a stick pack, instant magic mamak.
Rainy Weather:
Holiday:
Moving forward as our team grows, we strive to do bigger and better things when it comes to creating thumb-stopping content for our clients while meeting their business objectives at the same time. Stories have to be told and crafted differently in the social sphere and we're very proud to say that we know how to make them.